Today GEN Y prefers smartphones over desktop phones, and with 4 out 5 workers ignoring their company's bring your own device (BYOD) policy- you need to be concerned about the security of your business data.
Did you know that most web malware encounters come from the most popular online tasks, such as online ads, online searches, games and business sites?  You are 182 times more likely to get a virus from an online ad than a pornographic site.  Online shopping is 21 times riskier than counterfeit software sites especially for larger organizations, which are 21/2 times more likely to encounter web malware.  Online searches, shopping and sharing are growing exponentially and riskier than ever- so how will you keep your organization's network safe?
Get the facts, learn more about Cisco Network Security: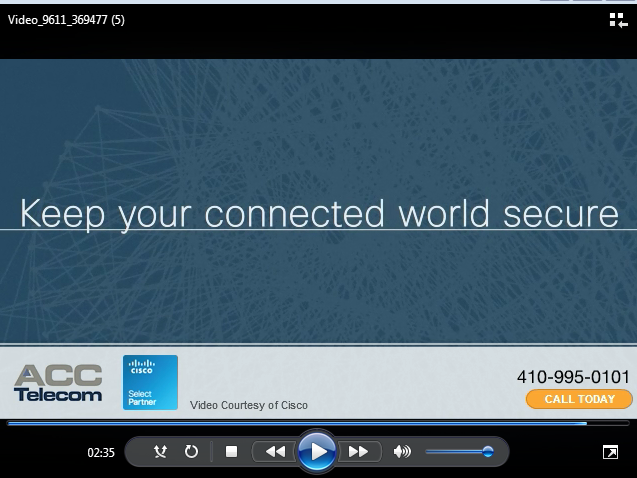 Contact ACC Telecom to learn more about Cisco Network Security solutions.