Auto Attendant & IVR
VOICE RECOGNITION & TOUCH TONES 
Interactive Voice Response (IVR) routes calls by deploying voice recognition and noting touch tones. Businesses that deploy IVR systems reduce operator costs by providing callers with pre-recorded menu options.  Callers choose their selection either by touchtone or via voice recognition which prompts the IVR to route their choice to the appropriate extension or department.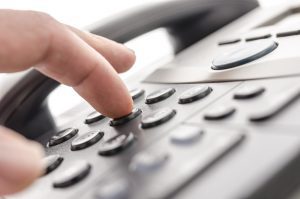 IVR Voice Assistant gathers and validates caller input, which automatically triggers responses, alerts supervisors of high call volume, and provides many creative, custom application opportunities.
Our Authorized Software Developers work directly with you to create custom Interactive Voice Response applications.  For instance, information received can be spoken back to the caller in a number of different ways, such as date, time, dollars and cents, numbers, or predetermined phrases.
IVR systems / Auto Attendants are mostly used in organizations that have callers requesting data that computers can easily retrieve.  Movie theaters, banks, and insurance companies are just a few of the many organizations that use this system to often give callers 24-7 access to data. Call centers frequently use the system for customer account screen-pops and efficient department routing.
LEARN MORE
ACC Telecom's Auto Attendants are available for Cisco phone systems, Toshiba phone systems and our Hosted phone system.
Contact us for more information on installing an interactive voice response phone system for your business or organization.